Letters from the 'toonist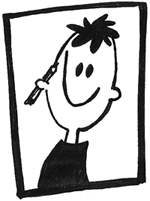 You're probably wondering why some of the Sodium Bicarbonates appear to be white while they are black in the pop up info comics.
I made some changes to their fur colour when I made the pop ups long after the comic.
The differences in fur colours slipped by me until I was coding everything together. Oops!
I hope you can forgive me.
Daniele Rossi